I found some things to do for FREE or cheap in the Orange County area. Now the BEACHES are always a good way to go, they are free (outside of nominal parking). Take the kids, enjoy the waves, soak up the sun and let them burry you in the sand! There are also lots of parks in the area, just beautiful!
If you check on line at www.ocparks.com/lagunacoast/ They offer a lot of activities and some JUST for us, no kids! Now personally its far and few times that I dont have the kids. However there was one activitiey that listed

a walk and yoga (adult)

The fee was $2.00!! Thats a steal!!
They also have activities with kids. They have an upcomming event Sunday May 20. Families are invited to come play, explore, listen and connect with nature and each other. LCF volunteer naturalist and nature mentor Kimberly Leeds will guide you through nature activities and games to enliven your wilderness awareness. Bring your curiosity! Wear long pants and closed-toed shoes. Hats and water are a must! The terrain will be uneven and steep in some areas; be prepared to get dirty, and get up close and personal with nature!
Event Fee: $2.00 donation
Parking Fee: $3.00 per vehicle
Laguna Coast Wilderness Park
18751 Laguna Canyon Road
Laguna Beach, CA 92651
(949)923-2235 or (949)923-3702
Special Instructions:
The walk will be a maximum of 1 mile round trip. James Dilley Preserve (east side of Laguna Canyon Rd/SR-133, just north of 73 Toll Road). For questions call: 949-497-8324.
Dont forget to check your local parks and rec for July 4th activities!
There are many many Museums in Orange Co. They usually have a family day or just nominal prices for entry. Make sure to pack your own lunch and snacks as that will drasticly cut down on the amount of money spent. I usually will get my kiddos something special for the days like this so that they feel the lunch is as special as the activitiy. and you still wont spend as much as if you would to buy from the consession stand or go out to eat.
a couple museums: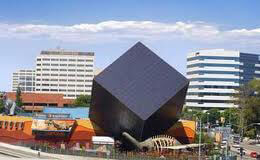 Discovery Science Center
2500 North Main Street
Santa Ana, CA 92705
PHONE: 714-542-2823
Prices are $12.00 and less depending on age.
with paid admission you can go to the
Bowers Kidseum for FREE!!!
The Bowers Kidseum
http://www.bowers.org/kidseum.php/aboutus/directions
Looks fun, not sure how old the kids can be and still enjoy it. Price for this museum alone is $6.00 for children 2 and up, however if you buy tickets to Bowers Museum, you get admission to the Bowers Kidseum FREE!!!
If you come accross things to do in your area PLEASE email me! I would LOVE to add to the list! With the economy the way it is, every little bit helps! enjoy your day and go nibble your kids ear!
***PLEASE CALL AHEAD TO ANY OF THE EVENTS OR PLACES THAT I HAVE POSTED. I DO TRY MY BEST TO HAVE ALL ACCURATE INFORMATION HOWEVER I AM NOT TO BE HELD RESPONSIBLE.
~Hugs,
Nicole